I was lucky enough to collaborate with musician/artist Beth Fleenor to create an immersive, three-dimensional experience at Chapel Performance space as part of the Wayward Music Series. Following Beth's concept, I tried to create a series of spaces for the audience to move through, representing the interior, both physical and mental/spiritual.
For the physical interior, I created a playable installation, consisting of two crossing, 30 foot long curtain walls of sheer fabric, onto and through which I projected custom visual content. The details of my visual compositions were mediated by a sound responsive interface, which I built to allow both hands-on playing and stand alone installation modes. While Beth performed her compositions for about 2 hours, I switched off between letting the system find its own way through the material, and actually putting my hands on the controls and performing in real time.
The mental/spiritual aspect was represented by three spots of highly distorted figurative video, made from found home movies and my own incidental iphone shots. These spots moved in and out of legibility/focus with the dynamics of the music.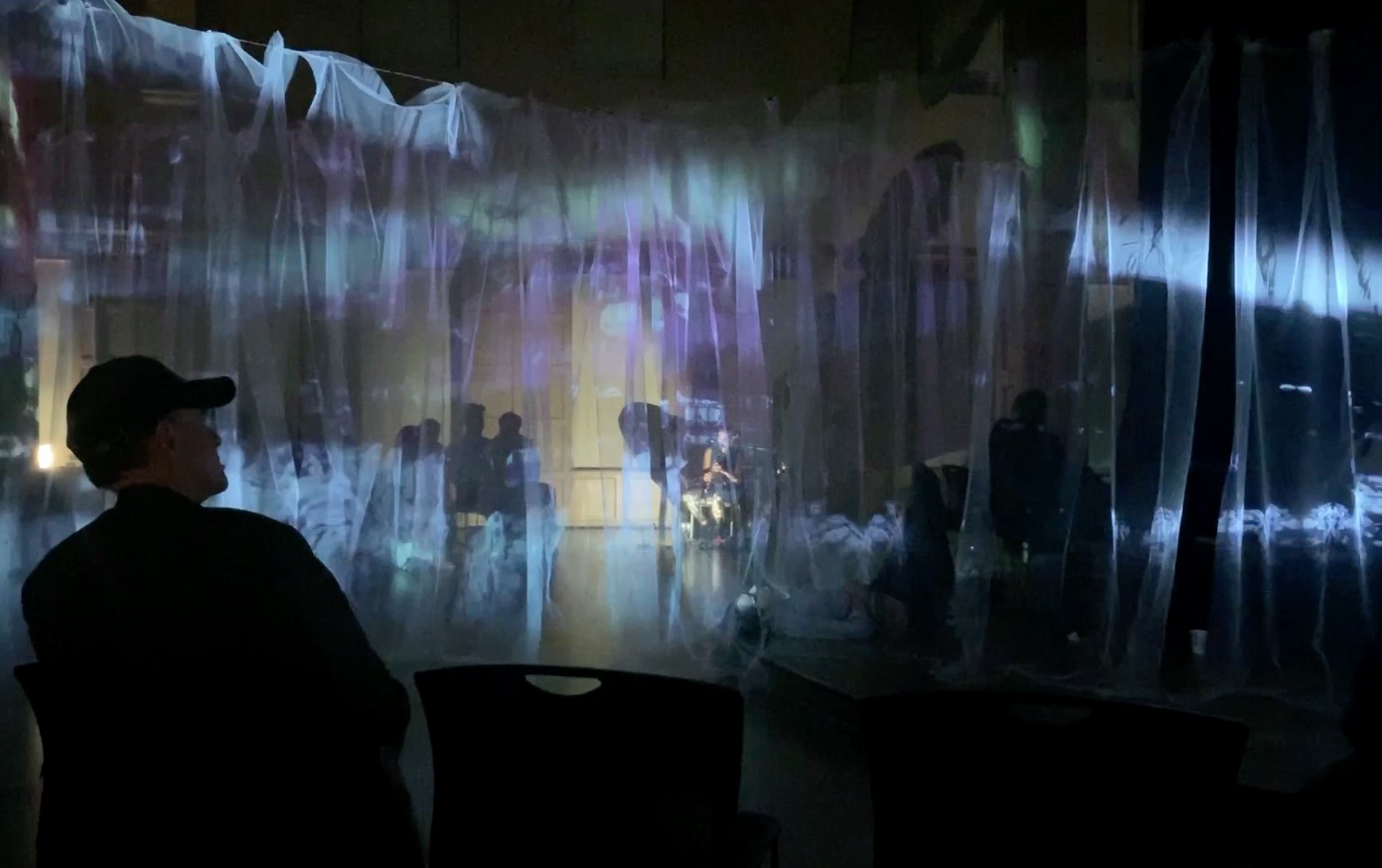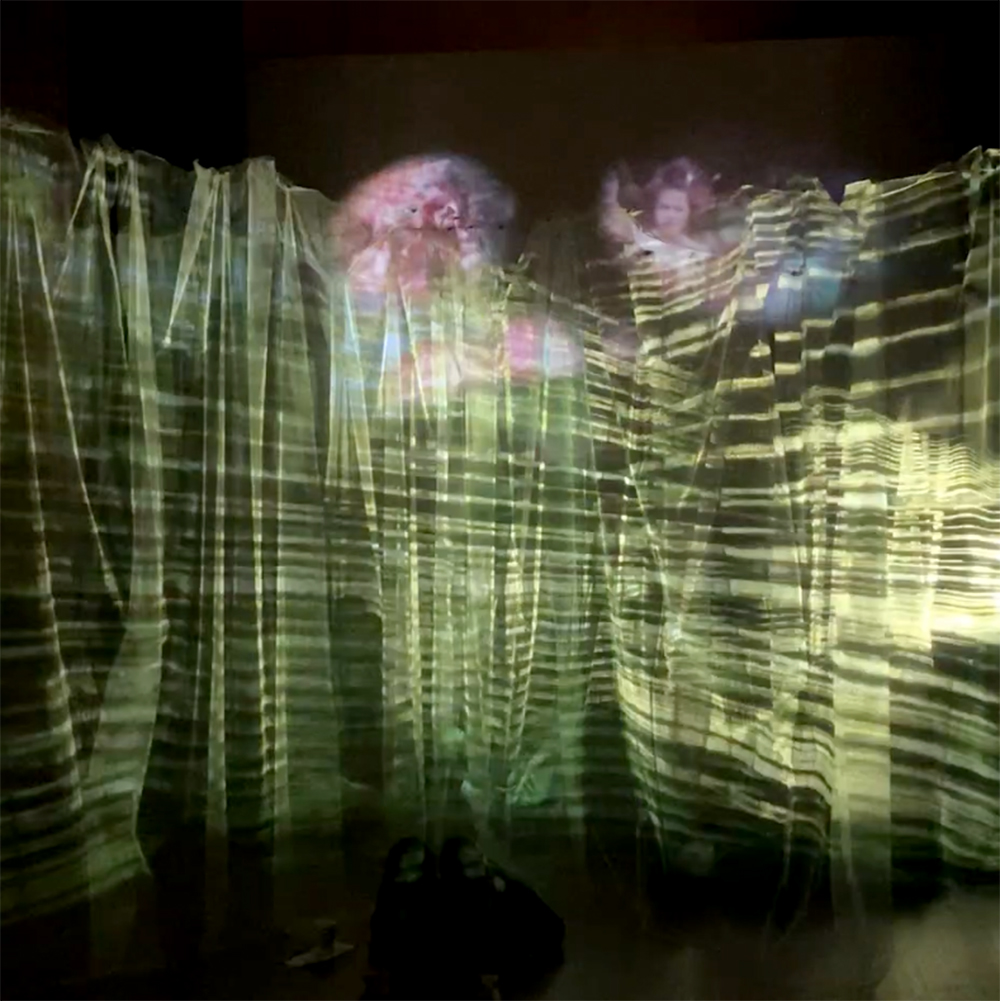 Features: detailed projection mapping, sound responsiveness.